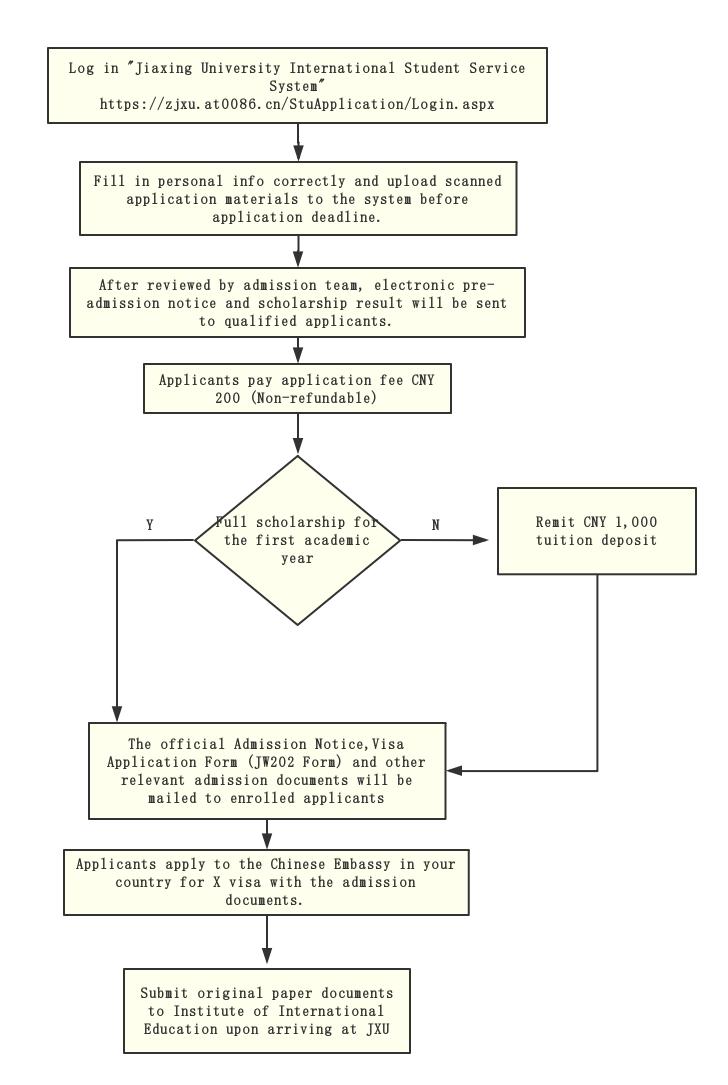 Pls note:
a. Pls pay attention to checking the message in the system and your Email box after you submit the application in "Jiaxing University International Student Service System"
b. Application fee is nonrefundable; tuition deposit can be refunded if applicants fail to get study visa or are not enrolled.
JXU Bank Account
(1) CNY account:
Beneficiary's Name: 嘉兴学院
Beneficiary's Bank A/C No.:1204068009049001258
Beneficiary's Bank Name: 中国工商银行股份有限公司嘉兴秀洲支行
(2) Foreign exchange account (USD is acceptable):
Beneficiary's Bank Name:
THE INDUSTRIAL AND COMMERCIAL BANK OF CHINA ZHEJIANG BRANCH.
Beneficiary's Bank Address:
No.419 SOUTH HEXING ROAD JIAXING ZHEJIANG CHINA
Bank SWIFT code: ICBKCNBJZJP
Beneficiary's Name: Jiaxing University
Beneficiary's Address:
No.56 SOUTH YUEXIU ROAD JIAXING ZHEJIANG CHINA
Beneficiary's Bank A/C No.: 1204068009049001258