Jiaxing, a beautiful and prosperous city, enjoys a 7000-year history of civilization and has officially been a city for 1780 years. Located in the north of Zhejiang Province in the southern Yangtze River Delta Region, Jiaxing enjoys a unique location and it is less than 100km away from cities like Hanghzhou, Ningbo, Shanghai and Suzhou.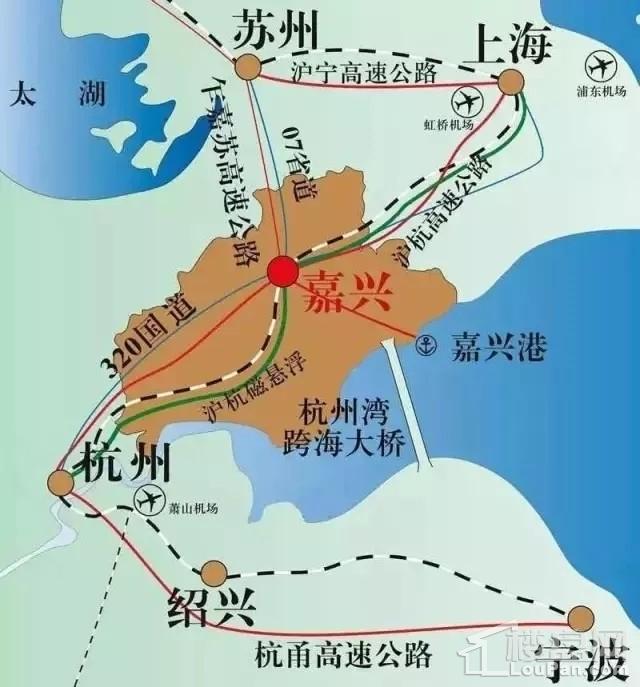 There are three International airports nearby, Shanghai Pudong International Airport, Shanghai Hongqiao International Airport and Hangzhou Xiaoshan International Airport. It takes one and a half hour from those airports to Jiaxing by shuttle bus.
Thanks to the well-developed high-speed train system, it's quite convenient for you to take high-speed train to all the major cities in China. It takes 30 minutes to travel from Jiaxing to Shanghai or Hangnzhou.
With sound infrastructure, efficient governmental system and distinctive industrial advantages, Jiaxing has attracted investments from many other countries. Statistics show that there are over 8000 foreign invested companies in Jiaxing. Developed local economy will allow you job opportunities and chances of investment.
Jiaxing is a beautiful city with plenty of parks and green land. The Grand Canal crosses the city with the beautiful views on either side. The historical and cultural street blocks display traditional appearance of an ancient canal city with bricks and wooden architecture, streets and twisted alleys formed along the river sides.
In Jiaxing, the public culture facilities are well developed with cultural halls, museums, libraries, cinemas and theatres, providing you the chance to appreciate the local culture and entertainment.
Combining modern and classic characteristics, Jiaxing is a city full of charm waiting for you to explore.