1. Applicants prepare application documents as required and send scanned copy of application documents to relevant email address.
2. Admission team will check and review applicants' documents and notify the result to applicants.
3. Once getting admission notice, the applicant should remit Application fee. Then the applicant will receive an electronic Conditional Offer, and scholarship notice will be sent to qualified applicants.
★Application fee is non-refundable, payable in cash or remittance (T/T). Checks are not acceptable. A remittance with student's name should be made payable to:
Beneficiary Name: JIAXING UNIVERSITY
A/C No.: 1204068009049001258
Swift Code: ICBKCNBJZJP
Bank: THE INDUSTRIAL AND COMMERCIAL BANK OF CHINA, ZHEJIANG BRANCH
Bank Address: No.419 SOUTH HEXING ROAD JIAXING ZHEJIANG CHINA, P. R. CHINA
4. Non full scholarship winners should remit RMB 1,000 tuition deposit to Jiaxing University bank account, and send the scanned payment voucher to relevant email address at the same time.
5. Official Paper offer and JW202 form are mailed to qualified applicants, with which study visa could be applied. With these documents the applicant can go to the nearest Chinese Embassy or Consulate for visa application(X1 or X2 only).
6. Be sure to have all the above-mentioned documents back after the visa application, which will be required for applying for a Residence Permit in China.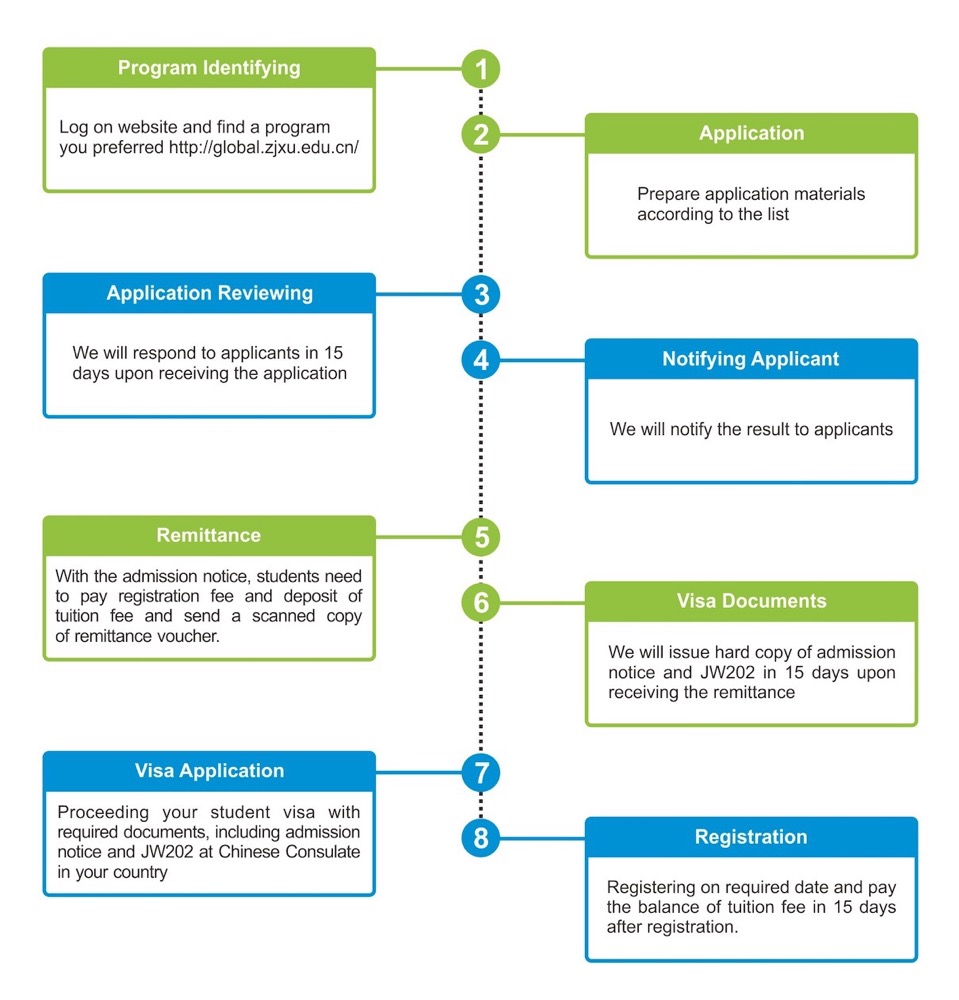 ★ Application fee is nonrefundable; tuition deposit is returned if applicants fail to get study visa or fail to be recruited.
★ All the original application materials should be submitted upon arrival otherwise students will fail to register.